One of the best vintage items you can buy is vintage hats. For extreme vintage shoppers, nothing beats the excitement of finding that one-of-a-kind hat that has the power to add a pop of color to your ensemble. So we'll be sharing with you some of the hottest pieces you can find online.
When it comes to things you can put on your head, you may be inclined to reach for wide brims or flat caps or fedoras; all of which have had a re-emergence, but if we're being sincere, not precisely everyone can pull off that look. Baseball hats are more versatile than you may think; these help you when you're looking to declare your preference to a team or want to show your friends that how cool you are.
Buying vintage and pre-owned hats made from desirable fabrics is an investment for your closet, disguised as a thrifty find. While vintage hats can be found at your local thrift store, there are also fantastic choices you can find online. Check out some of these options that we think are worth it.
Vintage Hats FAQ's
What are old fashion hats called?
Famous flappers were fans of the cloche, a fitted, bell-shaped hat that took Roaring Twenties style by storm. Invented in Paris, the cloche became popular among both European and American women during the 1920s.
Why should you wear a vintage hat?
In addition to the fashion statement, a good-quality hat can protect your skin from harmful UV rays and keep your hair out of your face and eyes by wearing a comfortable baseball cap during all your outdoor activities.
Should you use starch after cleaning your vintage hat?
After cleaning your hat, using starch or hairspray can put the cap back into its original shape, especially vintage snapbacks. Make sure an item is on the inside, as the hat will take the form of those items while the starch or hairspray sets.
How to keep the shape of your vintage hat?
A hat rack may be a good investment if you have an extensive collection, as they will keep your hats in order and retain their shape.
Vintage hats and snapbacks tend to have unique shapes. Maintaining the condition of your hat requires unusual items inserted into the cap, such as round appliances, plastic bags, or towels.
How to clean vintage hats?
Using a clean sink, run cold water onto the hat, ensuring the water soaks into the material.
Grab the dishwashing soap, and use it generously all around the hat. Gently rub the dishwashing soap into the hat until there are suds.
Use the toothbrush to brush the inside and outside of your vintage hat. Concentrate the most on the sweatband and the interior in general. Remove any dirt or stains by moving the toothbrush in a circular motion.
Rinse your vintage hat until it's clean.
With your towel, pat the hat down and get as much moisture out as possible.
Insert into the hat an item such as a hat washer, another towel, or plastic bag. This way, your hat will maintain its shape while drying.
Place your hat in a cool, dry place. Allow to air dry, or use a blow dryer on the cool setting to speed up the process.
Can you use hot water on a vintage hat?
Never use hot water on a vintage hat, as the colors will bleed out. Mild bleach is traditionally used for tough stains, although this can be harsh on the material.
Vintage Hats Options
This vintage washed style, pigment-dyed Dad hat is 100% cotton and features a metal buckle closure on the back. The front includes a simple, elegant embroidered heart with the quote, "Love Her But Leave Her Wild," on the side.
The one-size adjustable 6-panel style fits most and ensures the comfort you look for in a distressed adventure hat; it is unisex but designed for all wild women and girls out there.
Perfect baseball cap for the woman seeking a wanderlust venture beyond their comfort zone, protection from the sun, beach hat, and those seeking the answer to Where Next.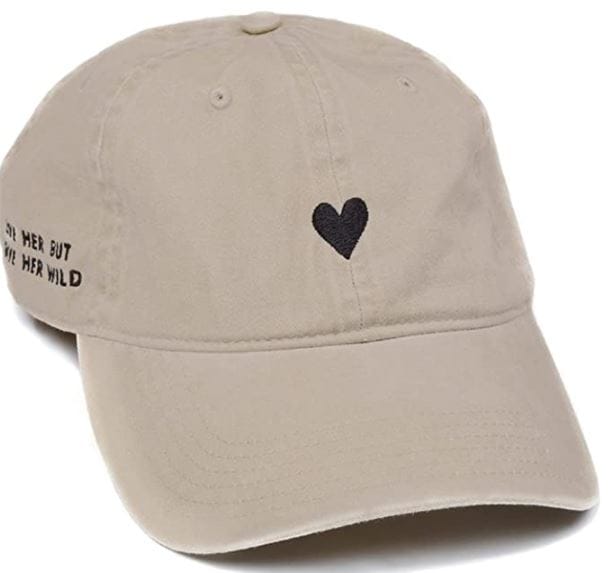 Features:
100% Cotton
Adjustable
One Size
Outdoor Sports Baseball Sun Hat Cap, suitable as a leisure hat, hip-hop hat, travel hat. Fashion and young design make you outstanding in the crowd.
It shows distressed details for a worn look and is breathable; it's so cool with a pre-curved visor with adjustable strap snapback.
Prepare to receive all the compliments after wearing this light and good-quality vintage hat; you will love it.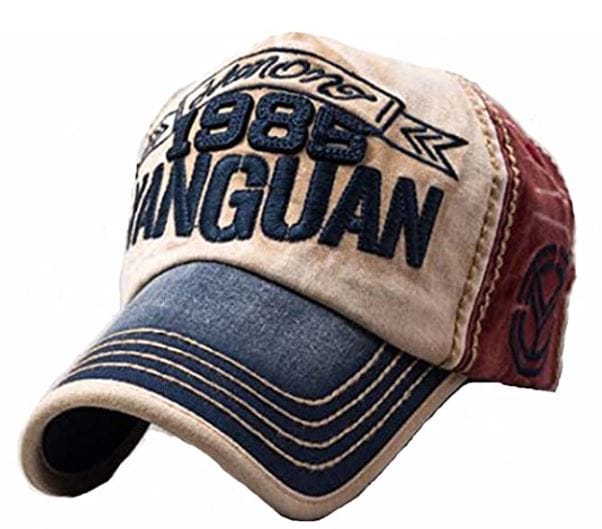 Features:
100% Cotton
Relaxed Fit
Adjustable Strap
Cool fashion snapback hat. Suitable for men or women, This type of hat is lightweight and quick dry. Wear it for hiking, running, party and other outdoor activities is a good choice.
Suitable for casual, hip-hop, sports, street dancer, summer beach activities, out with friends, costume parties, or other occasions.
Perfect as a gift for your lover, family, friends, and coworkers. Great cap for spring, summer, autumn, winter, fashion style.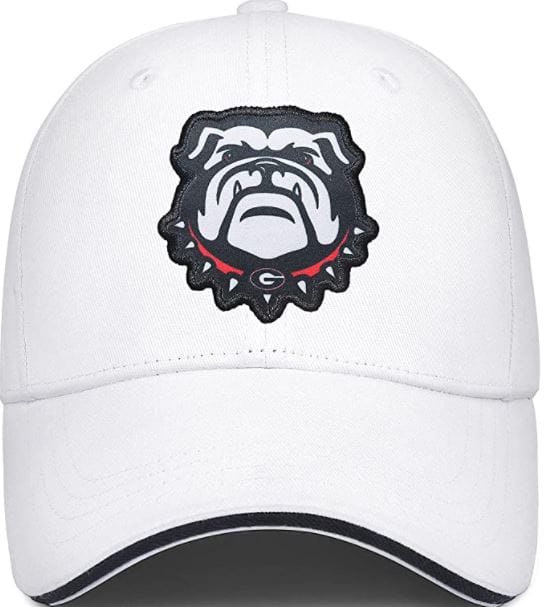 Features:
100% Cotton
Snap closure
Lightweight
Gulf distressed vintage adjustable snapback hat. Each hat is slightly different; hand distressed for an authentic well-worn vintage look. It is officially Licensed by Gulf Oil.
This hat offers a nice distressed look. It has a comfortable fit as expected. Distressed looks aside, it has a very "broken-in" feel that usually takes 3-4 weeks to accomplish from regular wear.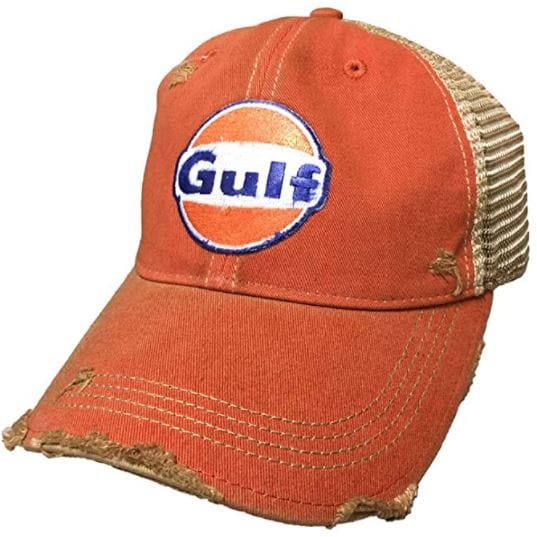 Features:
Machine Wash
Adjustable Snapback
Mesh Trucker Back
Unstructured, Soft Feel
A new elevated take on the classic baseball cap. Premium cotton, a hint of stretch, and a soft feel bring luxury and comfort to your day.
Use the convenient metal closure to custom fit the baseball cap to your head and ensure maximum comfort and a secure fit at all times. The unisex design makes it suitably perfect for both men and women.
Made of breathable, 100% high-quality cotton, it is the perfect companion for your active lifestyle.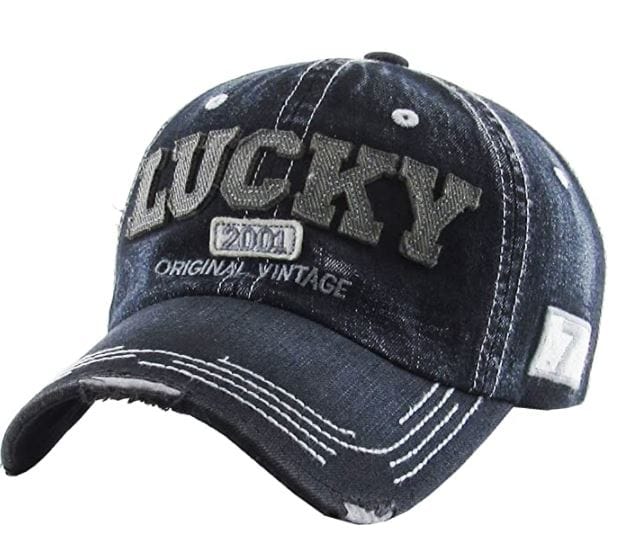 Features:
Denim, Cotton
Buckle closure
Pre-curved visor
This embroidered baseball patch cap hat works for both boys and girls. With a vintage style, washed & distressed look.
This hat has a low-profile crown which allows for a comfortable fit. One size fits most with adjustable closure.
Baseball cap prime features include adjustable closure, unstructured low-profile crown, relaxed fit, and all-day comfort.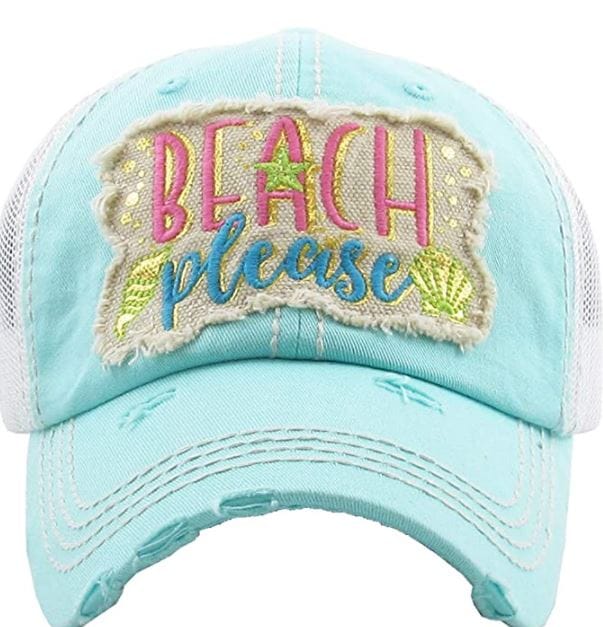 Features:
Durable
Sturdy
Lightweight
Cycling Team design that can go with any jersey, this cap is the perfect accessory for a classic retro look.
It's comfortable to wear and fits under a helmet. One size fits all; the elastic adjusts to fit head size. Its band will keep the sweat from your eyes, and the peak provides UV protection.
The hat is made using elastic, polyester, and cotton and has the APIS Vintage Brooklyn Cycling Team Design.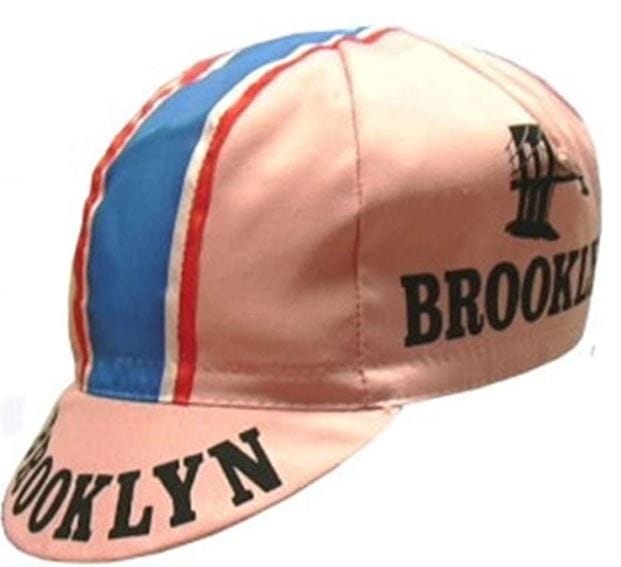 Features:
Elastic closure
Elastic adjusts to fit head size
Provides UV protection