Taking pictures is an action that everyone with a smartphone can do, and photography is a common hobby for most people. However, with vintage making a comeback, from fashion to photography, vintage images are everywhere. And today, that's precisely our topic, vintage photography and how you can create your vintage photos.
Nowadays, photo filters have done all the work for you, and with just one tap of your finger, you can turn an image into something that looks entirely different with washed-out colors, low resolution, and fuzzy edges. Making an image seem more lifelike with contrast or just giving them a fleeting sense of nostalgia.
The camera on your phone is perhaps the best camera people have ever had, and honestly, they allow for pretty serious photography. As fun as using a vintage optic that gives photos a unique look, natural vintage photography requires much more than that. Scroll down to find out what you need to make this hobby a real thing.
Vintage Photography FAQ's
What is vintage photography?
Vintage photography is a broad category. It's not typified by any one technology or technique. It includes every kind of analog photography, from century-old cameras that could live in a museum to cameras that once used Kodachrome and even film cameras from the early 2000s.
How can I make my photos look vintage?
To make a photo look old or vintage, you have to decrease the contrast while slightly increasing the brightness to create a "blown-out" or faded highlight look.
What is a vintage photo called?
Old-time photography, also known as antique and amusement photography, is a genre of novelty photography. Old-time photography allows consumers to pose for an antique photo in costumes and props from a particular period, sometimes printed in sepia tone to give the image a vintage look.
How can I identify a vintage picture?
Look closely at the photo for any identifying names or words.
Use any names or places you identify to consult historical records for that place and time.
Follow up in other historical records to identify additional relatives–and possible subjects in the photos.
If the photos have no identifying names or places, go straight to those who might recognize them: the locals.
What are old tintypes worth?
Collectors typically pay between $35 to $350 for a good quality antique tintype in good condition. Tintypes are more common photographs of the Victorian era, and thus, they are not as valuable as ambrotypes or daguerreotypes, which are rarer.
Vintage Photography Steps
Study old film
Film cameras had a natural softness to them and lacked contrast. They also didn't have an excellent low light capability. The images tended to have a lot of grain in them.
Instax wide camera built-in flash and with a range up to 4 meters. This reusable film camera can shoot outdoors in sunlight and take perfect snapshots in low light.
Capture special moments with friends and kids, Recalls the fun-filled vintage film photos taken in the old days, bringing them good vibes and memories.
A reusable film camera of 35mm is a manual rewind. Manual operation to feel the fun of film camera. You can use this instant camera film ​to take pictures in retro style.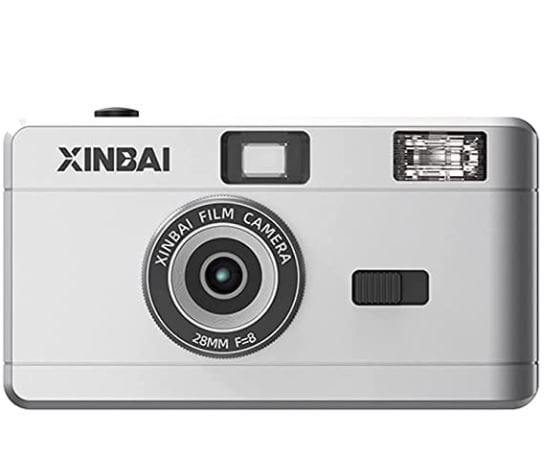 Features:
Built-in Flash
Reusable film camera
Manual Operation
The iconic Olympus PEN-F is ideal for street shooters, as a second camera for studio pros, and for anyone who loves vintage design and photography.
The beautifully-crafted PEN-F features all-metal construction with luxurious metal and leather-grained accents. Each of the camera's functions is easy to reach and can be fully customized.
You'll find an exposure compensation dial on top, two customizable dials to assign functions, and four custom modes, all operable with your right hand without taking your eye from the viewfinder. Shoot the way you want.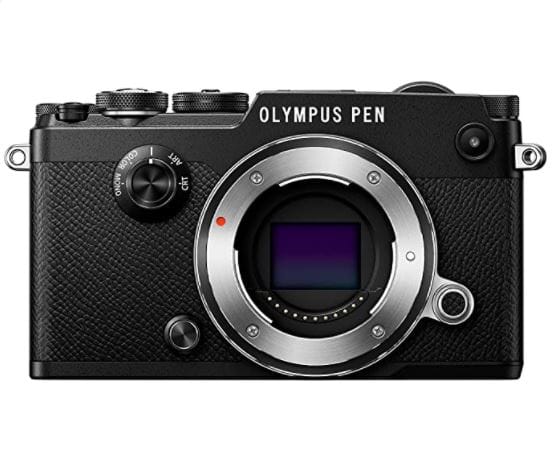 Features:
Impeccable craftsmanship
Precision controls
Metal and leather-grained accents
Fully refurbished Vintage Polaroid 600 Express Instant Film Camera. Compatible only with 600 Series Film.
Party like it's 1990 with this lovely refurbished and environmentally repurposed retro analog Polaroid 600 Instant Camera.
Autofocus close-up lens included capturing that vintage feel. Along with a built-in flash and snazzy hand strap, you will be ready to point-and-shoot right out of the box.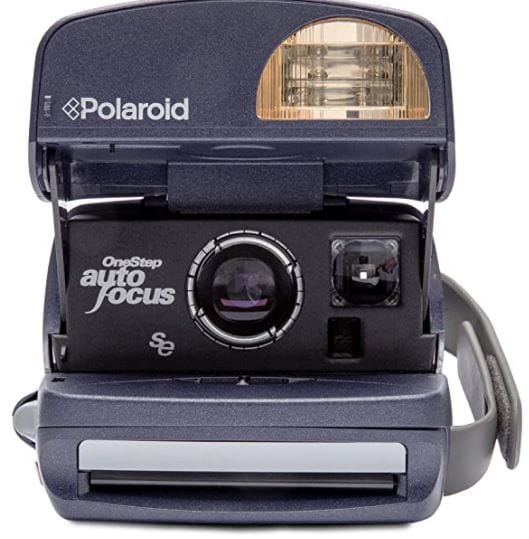 Features:
Instant
Autofocus Close Up
Built-in flash
Choose a theme
By choosing a theme, you will keep your photo consistent. You can choose to create an old 19th century-style portrait. Or go for a more modern and dramatic 1920s group shot, complete with flapper costumes.
Go for overly posed random-looking images.
When it comes to vintage photography, there are two extremes. The subject is either very candid or very posed. This is because, at the time, cameras had very slow shutters. The slower the shutter, the more motion blur in an image if the subject is moving in any way. As a result, portraiture was static or posed.
Imperfections are key
The beauty of vintage photography is that it isn't perfect. Keep in mind they didn't have Photoshop or Lightroom back then. There were some things you could fix in a dark room with a paintbrush as you're developing.
How to post-process vintage photos
Post-processing will be necessary unless you're using an actual film camera and developing the film yourself or at a shop. Cropping, altering colors, and overlaying textures are just some of the techniques you'll be using.
Take advantage of vintage clothing and locations.
Props and styling can also add to the feel of the image. Look for vintage clothing, furniture, and even vintage makeup, vintage perfume bottles, and hairstyling. Avoid anything that could be a dead giveaway to modern times.
Vintage Photography Tips
Faded color. Keep in mind the look you're trying to emulate is that of the golden age of film photography when people had all memories printed on paper. When photos spend a lot of time tucked away in photo albums or shoe boxes on attics, it affects them. Their colors fade, their motifs become flattered, details get lost.
You can achieve that look by reducing the contrast of your pictures or by simply reducing their saturation. Then add some contrast or some red tint to make it pop a little.
Add some blur. Modern cameras take incredibly sharp photos. But it never used to be that way: The cameras used back in the day had less intense lenses and rendered much less detail. Just add a slight blur to your photos, and they'll immediately look less perfect, which gives them an altogether different vibe.
Vintage objects. A photo with a vintage feel doesn't necessarily need specific colors or blurriness. You can also conjure up fascination by incorporating particular things in your shots: Think rotary phones, compasses, or old cameras.
Monochrome. It's not retro, as black and white is an art form in itself. But deliberately omitting all color gives your photos a timeless feel, even if their content is entirely contemporary, like a photo of commuters with their smartphones.
Much of vintage photography is playing around with textures. Whether textured printing paper or surfaces within the photograph, this was a true love of traditional photographers.